De Chorus has left the KING of sprinters and she's the QUEEN of Torryburn
De Chorus was purchased by the Cornish Family, as a yearling to join the family's love of grey horses and the sire Unbridled Song.
Once broken in, Cory, as she is affectionately known, was pre-trained at the farm and ridden by long-term team member Alaina Edmondston.
John and the late Pam Cornish, would sit on the kubota and watch the horses canter around the dam in the early morning mist.
De Chorus was trained by John O'Shea, she notched up two city wins before coming home to spend her days with the Torryburn greys.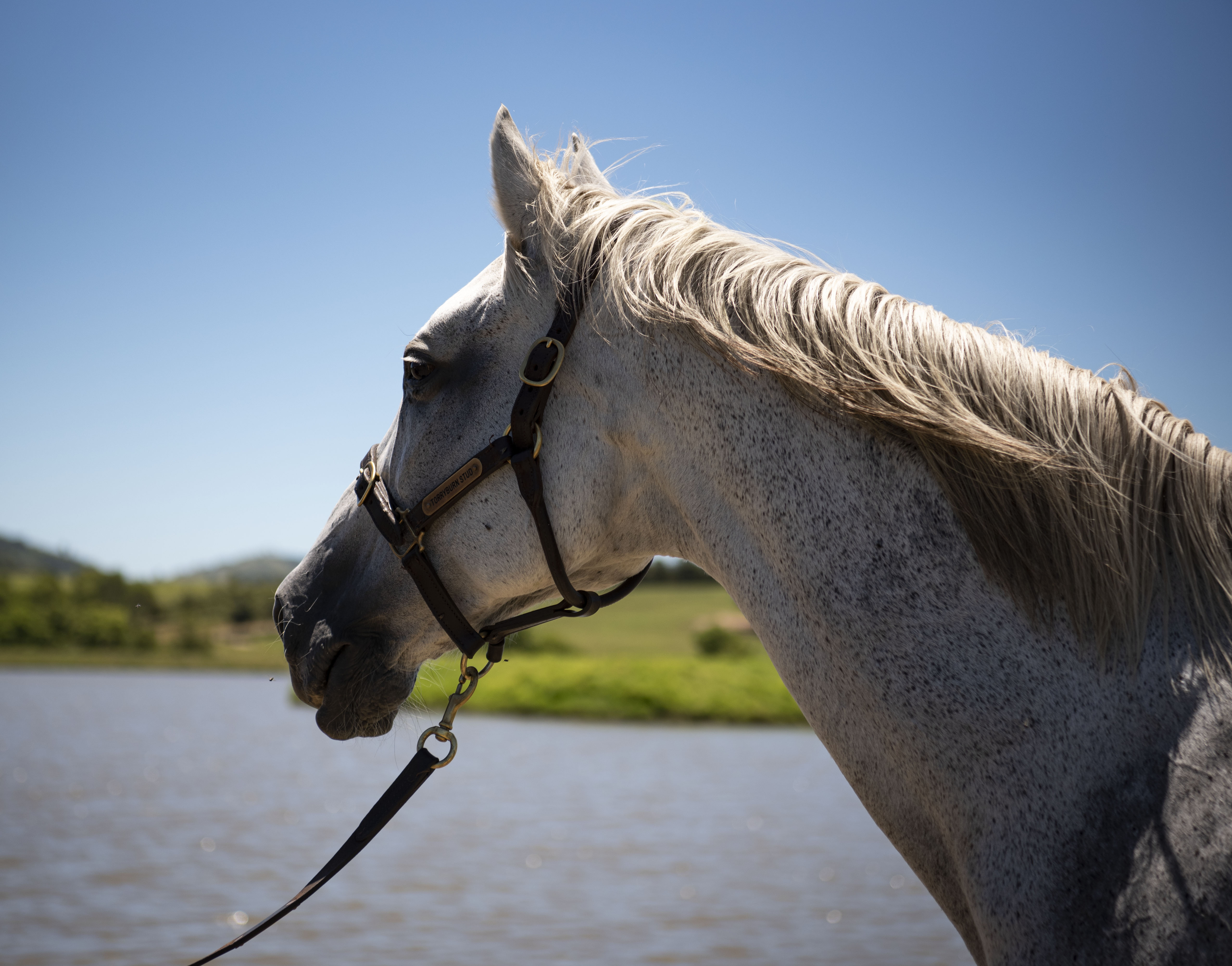 The now rising 21 year old has been an excellent member of the broodmare band here at Torryburn, producing 5 winners, including HOT KING PRAWN and fellow stakes winner, Siren's Fury.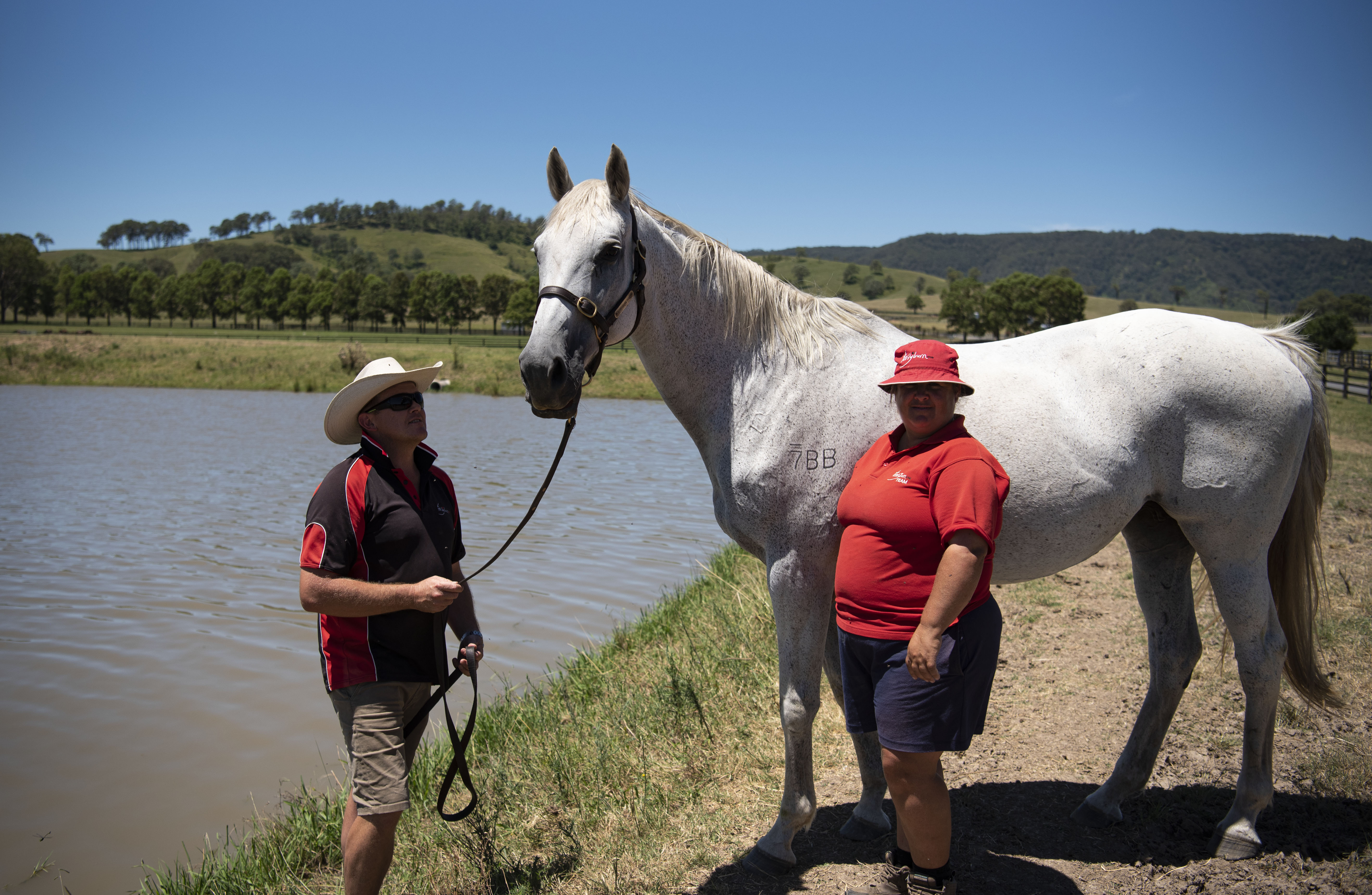 Pictured with De Chorus, are Stuart Umback and Alaina Edmondston, both long term team members, who foaled down The Prawn.
Stuart said, 'It was a straightforward foaling, we just saw this big white face and knew Pam would be delighted with a grey colt'.