History
My Country - Torryburn
Now a boutique stud in the heart of thoroughbred country, Torryburn is steeped in colonial history and is the setting for the inspiration behind one of Australia's most evocative poems: 'My Country' by Dorothea Mackellar.
Nestled in gently rolling hills near Gresford, in the beautiful Paterson Valley, Torryburn was first settled in 1821 by John McIntyre. McIntyre, a Scot, named the property after Scotland's Torry Bay. He tagged Torry with the Scottish word 'Burn' which means a small stream of water.
By 1830 McIntyre had nine convicts working for him. But this wasn't a happy arrangement. McIntyre had a violent streak and mistreated his convicts who rebelled and murdered him. The ensuing arrests and trials played a significant role in the historic evolution of justice in NSW. Remnants of the original convict built house can still be seen today.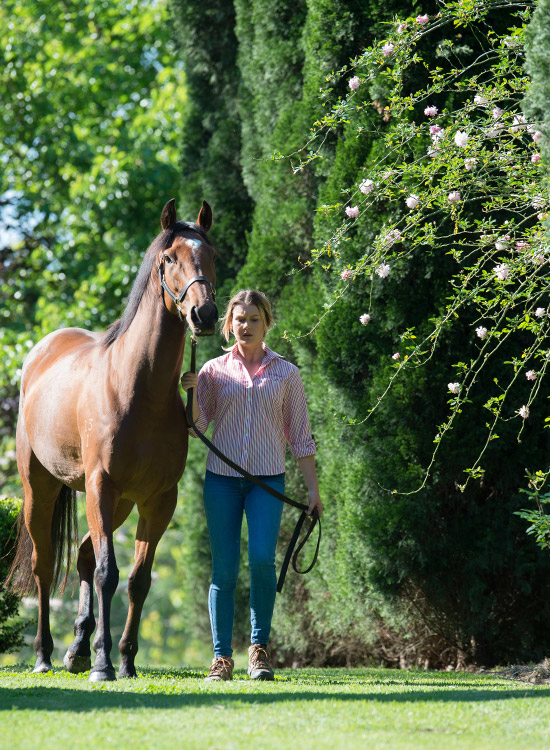 In its early days Torryburn was farmed for tobacco, timber and grapes while cattle grazed its pastures.
The main homestead was designed by the prominent local architect J.W Pender and built in 1881. The style is classic Victorian Italianate.
Torryburn has enjoyed a variety of owners including the Mackellar family, who took possession 1898. The poet, Dorothea MacKellar, was just a teenager when the family moved in. The family purchased the property as one of the worst droughts in the history of white settlement hit the area. One evening in 1904, after some good rains, Dorothea sat on the homestead's front verandah writing a letter to a friend in England. Each time she looked up, a green veil thickened across the paddock in front of her. This moment inspired part of her classic My Country (many readers will know this poem as "I Love a Sunburnt Country"). In her later years, she attributed much of the inspiration for her iconic poem to her years living at Torryburn.
In 1989 Torryburn was purchased by Rob and Jenny Ferguson who carried out extensive renovations as well as improving and extending the formal and informal gardens and parklands. It was during the Ferguson's tenure that Torryburn became a working thoroughbred stud and they enjoyed much success including their filly 'Ha Ha' winning the 2001 Golden Slipper.
Torryburn was acquired by John Cornish and family in 2002. The family immediately embarked on an extensive programme adding to and improving the existing horse breeding infrastructure with the aim of further building the venture as a solely professional stud. The programme included new barns, a Vet complex, feed storage and the construction of kilometres of fencing. Two adjoining properties were also acquired, as well as a substantial frontage to the magnificent Allyn River including substantial water storage and licences to add to a network of 14 existing dams.